We finally have a name...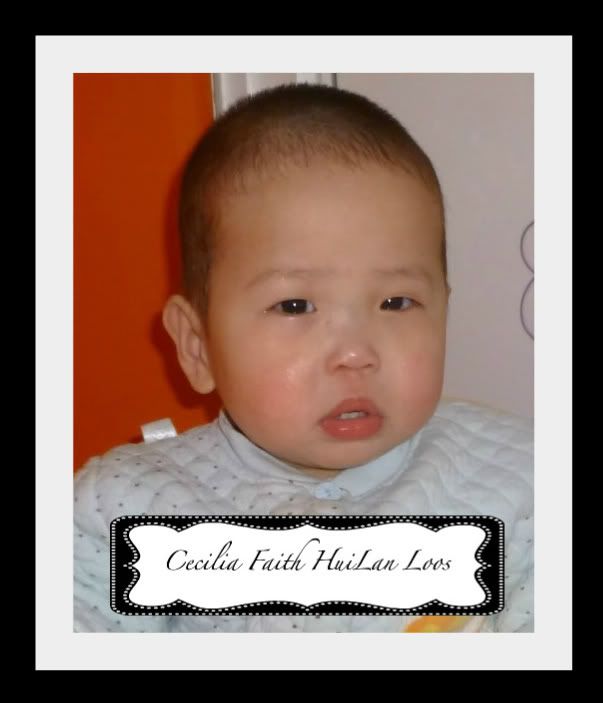 We bounced from Isabel to Cecilia to Arabella but the kids kept calling her Cece so we went back to Cecilia. Faith is was an obvious choice because this adoption is a walk in faith. I love that we have 'by grace through faith' (Allie's middle name and Cecilia's middle name). We didn't plan it this way but the other three have middle names from the bible...Elizabeth, Daniel & Selah. I love that!
We received some updated measurements today from our agency. At 21 months, Cecilia is 22 pounds and just under 30 inches. She has 12 teeth. At 41 months, Coralie is about 22 pounds and 33.5 inches. They are very close in size. Cecilia may surpass Coralie before we get her home!
We also received our log in date this week-5/17 (Brady's adoption day!). It took longer than we'd hoped but at least we are logged in and have a date to start counting from. My agency is hopeful we'll get LOA in 4 weeks but I am thinking it will be more like 8 or 9. We know it's all in God's Hands and we know His timing is perfect. Please Lord, let me learn patience during this adoption because I really don't want to have to go through this again. I love adoption and I really love my blessings but I am so weary of the adoption process and all the angst that comes with it.